DFAM (design for additive manufacturing)
Aeromechanical design
CFD Analysis
Multidisciplinary optimization
Complex system solutions


CFD tools for analysis
Meshing
Pre and Post-processing
Integrated design system
Optimization tools
Cluster and server equipment
Installation and mantainance of cluster multi-core
Commercial and Opensource software
Cloud computing
Rental core/hour
DFAM - Design for additive manufacturing
Traditional design guidelines deeply rooted in designers' mind and severely restrict designers to further improve product functional performance. The incoming revolution of Additive Manufacturing provides an enormous freedom, and yet it brings a big challenge for designers. New design methods and tools are needed to help them unlocking the full potential of AM. Morfo Design tackles the challenge, offering a variety of innovative tools and methods dedicated to DFAM.
Methods:
Shape morphing
Digital geometry
Topology optimization
Parts consolidation
Design for mass customization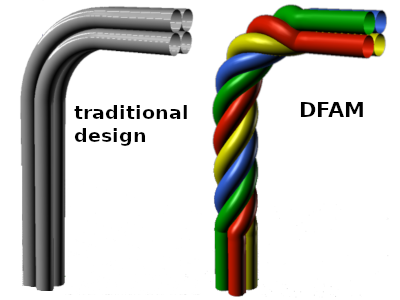 Advanced aerodynamic design
Morfo Design develops and optimizes aerodynamic components for any applications, from turbomachinery to sports, from energy to renawables. The design approach leverages the deep knowledge of the basics physical mechanisms that drive the aerodynamic behaviour, as well as the most advanced CFD tools, commercial and in-house developed, to bring innovative solutions. 
Focus: 
Fans & Pumps
Turbomachinery
Racing cars
Aero bikes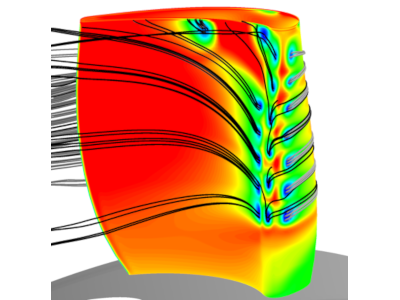 Besides exploiting the most advanced commercial software, Morfo Design has a long-date experience on codes development, both in the fields of CFD and optimization. This allows us to offer the services of maintenance and development of proprietary software for any purposes.
Codes:
DFAM software (morphing, digital geometry…)
Pre- and post-processing
Preliminary design
Geometrical parametrization and CAD tools
Morfo Design ha a solid background in multidisciplinary optimization problems. We are able to face challenging problems, with large and highly constrained design spaces,  leveraging an Advanced Design System guided by artificial intelligence algorithms. 
Tools:
Artificial Neural Networks
Support Vector Machines
Evolutionary algorithms